The best SEO tools can be instrumental in the time you spend on SEO analysis of your website. Here we list the ones we use and prefer.
But let's get to your goals first!
As an entrepreneur, one of your goals is to make your site, your pages as well as possible and reach an ever wider audience.
You want more users to reach your brand and more traffic to your website.
Here's how to get noticed by search engines, and we know which one in particular: Google; that's what matters more than the rest.
In turn, the search engine will select your site and put you at the top of the list, only if it recognizes that those visitors have chosen you for a valid reason …
They found on your site what you were looking for!
Here SEO comes into play.
If you wondered what SEO is here is the answer:
It is the key to making your website visible to search engines.
Although the basics of SEO are creating high-quality content and maximizing web page optimization, it is constantly changing as search engines continue to improve their algorithms and release updates.
Therefore, it is good to remember that SEO is a constant activity over time and that it is better to do it at the highest possible level so it will have a more lasting effect.
SEO as an investment
You may think that SEO is a good investment for your business. Although not many people think so, since it generally has long implementation times compared to SEM campaigns, it is the best strategy because it gives you maximum control over the marketing activity and the contacts generated continue to arrive without paying, once you a certain level is exceeded.
The best way to do SEO well is to find a consultant specializing in SEO and Web Marketing. We tell you this because we are SEO experts, but not to brag.
If you hire a web agency what you will do is rely on an SEO consultant who will tell you what to do. So why not rely directly on and have the SEO specialist say what there is to do to your agency?
Finally the best SEO tools for you
Below we see a mountain of SEO tools that can help you at least get an idea of ​​the various aspects of SEO to understand what to expect from an SEO Expert.
Don't worry, even if most are paid, there are free SEO tools that you can use to create and improve the SEO of your website.
You can definitely do your SEO optimization with the use of these tools that we will talk about today. Depending on what you need and what you want to achieve:
website analysis
keyword research
backlink check
speed control of pages
control of website performance
error checking of pages
site traffic analysis
page optimization
You will be able to choose which tools you believe will be useful for you, your site and the analysis of its SEO optimization
Perhaps one of the essential elements, you cannot live without this tool. Provides the data source and information you need for your website's SEO: traffic, page visits, etc. It's about the statistics of everything your audience does on your site.
Knowing it a little you can understand which pages are most viewed, from which search engines the most visitors come, how much visitors are on your page on average and many other data on the acquisition and retention of your users.
It focuses on everything related to research and optimization. It is somewhat similar to Google Analytics, but the statistics are simpler and much more focused on the positioning of the website.
In fact, it tells you what the average position of your site is over time, what CTR or click-through rate your site had on average over a certain period or even on a specific day.
Definitely one of the best SEO tools out there!
Keywords are essential for page optimization. Having trouble thinking about keywords? This tool is just what you need.
It can help you search for keywords for free.
Knowledge is power, just like this tool. MozBar gives you a quick overview of the data concerning the site you are looking at. In fact, it instantly generates a report on the page you are visiting. Show page elements, page attributes, and link data.
The only flaw, for us who always have a lot of tabs and windows open, is that it is a bit heavy and therefore it may require memory and slow down your computer.
Do you want to check the attributes that are often overlooked or those that are "hidden"?
This tool may be fine for you. Provides suggestions for additional parameters that may require attention in a site's SEO analysis.
A good feature of this tool is that it not only shows relevant SEO data but if you are an SEO beginner, it also provides in-depth discussions to improve your skills. These little lessons are often presented with videos.
This tool is a website analyzer and generates data reports in seconds. The geographic data and information provided are similar to Google Analytics.
The interesting features of this tool are its social shareability and being mobile-friendly.
This is another website analyzer, but its good feature is competitive SEO analysis. Since effective SEO should also consider how their competitors are doing, always thinking about how to improve or even outperform competitors' websites, this tool does just that.
Since Google is encouraging webmasters to switch to mobile devices, you need to optimize your page for both the web and mobile versions.
Google Page Speed ​​Insights tests the speed of your website, both on the web platform and on the mobile platform.
Does a real speed analysis of the free website!
It is a local business listing management software where your business will be distributed in the search system. But before they do, you need to make sure your business is verified by Google or Facebook and you need to complete the listing using their website.
This tool gives you an idea of ​​how your site is ranked compared to other competitors. It is more reliable for American sites but it is still a good starting point to understand how your site is moving at SEO level.
It is very important at the SEO level that search engines crawl the most important pages of your site. For this purpose, you can use this tool to list all the important URLs of your site so that the robots (i.e. the software agents that find the information for the search engine) that perform the scan, give more attention to some pages. This SEO tool can also be used to help the search engine understand the structure of your site.
Find Broken links helps you identify the pages that need to be repaired and replaced. That is those internal or external links that are no longer there and if followed by the site navigator they would give an error of the 400 or 500 family.
Clearly navigating a visitor on a site that has errors does not go in the direction of the Google or other guidelines search engines because the user experience would be bad.
For this reason, errors and broken links must be absolutely repaired to improve the site in terms of SEO positioning and clearly to improve the experience that users will have on your site. This site is an excellent link checker that helps you identify and check your site's link.
It gives you keyword ideas for your site's content in seconds. It also finds questions people ask in forums, great for optimizing for voice search , blogs and social media and turns these questions into keywords.
It exposes the data collected on your site both graphically and in the form of keyword lists, it also finds all those expressions with prepositions. It can be very useful but on searches that have little search volume it has a limited database and therefore it could give few results. However, it is worth trying to understand if this is part of your best SEO tools.
Get information about your competitors using this interesting SEO tool between the overview of free and non- SEO tools that we are conducting.
The result of the analysis will present you with a list of other sites similar to yours in the same sector. In this way, you can conduct a kind of Competitor Analysis to understand how you are positioned compared to the others.
In addition to having a blog with interesting articles on the world of Web Marketing and SEO, it gives an overview of what people say about your other competitors by sharing links and tweets.
This tool tells you if you can or cannot classify your site or page of it for a given keyword. Clearly it is a calculation based on their algorithm and works best for English language sites but can help in certain cases.
You will also be able to see the likelihood of certain keywords you are using on search engines. To prove it there is a Free Trial that requires filling in a form
Since Google implemented the first mobile indexing, most websites are already respecting and updating their websites to make them compatible with mobile devices.
Check your site by entering the address in this tool and it will tell you if your website is set to be mobile-friendly or not. It also has a function that indicates how to improve the code of your site so that the scanning robots can easily index the pages of the site and you can optimize it according to these indications.
It gives you new keyword ideas. All you have to do is type in the question or scenario that users could search for or type in and it will generate suggested keywords that you can use on your site to better position it in the search engines.
SemRush finds for you the exact keywords used to rank sites from competitors!
So you can also use them to keep up with the competition. Another important feature of this tool is that it suggests a list containing thousands and thousands of keywords that you can use to increase the keyword base with which to be found by the search engines.
SemRush is a complete tool, the ones we mentioned above are just some of the interesting features. It is paid and has an affordable cost for an agency but by registering you can analyze your site for free.
It can help you with SEO link building and to monitor the SERP of your web project. In short, it is certainly a valid tool even if it has a fairly high cost and if it is certainly good for a Web Agency, it is not cheap for those who use it on their own sporadically.
It offers you an intense SEO analysis of the site. It crawls your site and reports slow loading pages, blocked pages, sitemap problems, and SEO technical problems. It also shows reports on pages with content issues such as thin content, duplicate content, missing meta titles, etc.
See an example SEO report that you could get with this SEO tool.
Generate data for keywords: search volume, keyword competition, etc. You can also enter a large number of keywords and be able to get data for each keyword.
You can use this tool to get an idea of ​​how the search engine perceives your website. It also gives you a look at how your pages look in the SERP or search results.
A simple, free tool that allows you to get interesting information to optimize your site such as the various types of headings on the pages.
Show hundreds of keywords automatically suggested by Google.
The best thing about this free SEO tool is that you can filter the keywords you don't want to include and you can export them. It also shows the SERP of sites that have those keywords giving you an idea of ​​what the competitors are for those search keywords.
It is a tool that has recently entered the sphere of Neil Patel, a great American SEO specialist, we use it daily and we consider it one of the best seo tools out there.
This is probably the absolute most interesting and useful tool if only because it is from google and because it gives the essential information on what needs to be fixed on a site, ie the biggest SEO errors. It also gives us the links we receive from other sites and the position of our pages, their CTR.
It is very reliable and provides you with a very important amount of data for your site. It shows you and allows you to check the rankings of your site in SERP and also shows the list of your pages that are not indexed.
It gives you keywords that people usually use in subreddits. In addition, it will direct you to the threads in which those keywords are used in user conversations.
Very useful to find new topics, keywords that the various Ubersuggest, Answer the Public, etc, would not give you because they are too tied to what is returned by Google.
This is a very versatile tool that every SEO expert consultant should have. Ultimately with a few hundred euros you can download an annual license that saves a lot of time and gives timely information to perform all those SEO activities on-page and not only to optimize the positioning of your site or that of your customers.
ScreamingFrog is definitely one of the best seo tools out there, it can help you find and solve SEO technical problems as soon as possible.
It works like a Google crawler, in fact it can also be used for scraping SERP or any other site to find particular text strings, and generates reports of potential SEO optimization problems that you may encounter on your site.
Since the updated Google algorithm prohibits duplicate content in articles or content, this tool can quickly identify pages with duplicate content.
It will show you which titles, meta-descriptions are duplicated between the pages, their length and if it exceeds the limits that search engines give as guidelines, you can find broken internal links and those towards the outside that direct to sites or pages. non-existent.
Another fundamental thing ScreamingFrog helps you a lot when you have to do an SEO migration of a website with protocol change, e.g. from http to https, url and pages, you can verify your site with this tool and prepare the list of redirects to put in your .htaccess file.
You can also scan your competitors' sites by finding out how many pages they have, what they are called, those articles they have on their blog to understand what content they are focusing on, what categories they have and get a mountain of additional SEO information to improve your site and your Web Marketing strategy.
Keys4Up is simple to use and very useful. For example, we looked for "Inbound Marketing" and it gave us a list of more than 800 keywords divided by a single word, two words, three words, etc., you can download and use it, for example, to then write an article.
The very interesting thing is that although we have entered a topic in English, it also works on other languages ​​such as Italian, French, German and Spanish.
They say it is the best SEO plugin for WordPress. Let's say it is definitely an excellent plugin for the editor and the author who must insert content in WordPress. In this sense, it is certainly the best SEO tool for WordPress at user levels and on-page SEO.
This is because it strongly helps to optimize the words and the contents, also with the meta-tags, the readability, the density of the keywords and therefore does not put us in a position to create contents that are not very attractive to the search engines. It also helps a lot to position the right headings, H1, H2, H3, …, to give the correct structure to the article.
Automatically update your Sitemap XML so that, when you upload new content, it is immediately included in the XML map of the site and sent to Google Search Console if you connect it directly to Yoast. In this way, search engines can easily find and scan your pages and index them.
We, therefore, consider it one of the best SEO tools for those who manage a site but are not an SEO professional. From many useful tips to optimize your site, pages, and articles.
If you have doubts about the statistics of your site and want to understand a little better if you have been affected by an update of the Google algorithm, or Google Algorithm Update, with this SEO tool you can find out quite easily.
By entering the URL of your site and giving access to your Google Analytics account, you will see the graph of your internet traffic with the various Google Updates indicated. It also presents the timeline of Google's algorithm updates and explains how they influenced the search results SERPs making you understand how your site may have been affected by them.
This tool identifies the main reason for the drop in rankings. It tells you what went wrong and how to fix it.
This SEO tool is an extension of Chrome and after having installed it, if you navigate on the site you want to analyze, yours or competitors, you can get the keywords that are used on the site, their relevance, competitiveness etc ..
You can keep up with competing sites by doing analysis on their site and understanding which keywords they use to get traffic from search engines. In addition, WordTracker Scout has a function that shows keywords with the best ratio between search volume and competition.
These will be the first ones you will have to use in your content to position yourself in relation to competitors.
It is a good website analyzer with a keyword suggestion feature that can be added to certain pages of the site.
After the free registration, you can specify up to 50 keywords for which to obtain the SEO analysis between your site and the competitors' site.
You can specify up to 3 competitor URLs of your site or your customers' site and then the competitiveness analysis is launched.
It will, therefore, be necessary to wait a few minutes for the analysis to complete
It's like Google Search Console but designed specifically for Bing. You can suggest keyword ideas directly from Bing but the suggested keywords focus only on organic search.
This SEO tool is certainly interesting, coming from Microsoft, but also because it still has good features.
In Italy Bing is not very widespread but if the sites you have or want to position also extend to other states or are translated into other languages ​​it is better to activate Bing Webmaster Tools and use it because for example in English Bing has a percentage of searches carried out absolutely not negligible.
Excellent SEO tool even if not yet mature as the Google Search Console, however, it can give good help to position your website.
This SEO tool is a tool for analyzing the loading speed and security of your site, elements that indirectly affect the SEO of your website.
It gives you a list of how to improve your SEO in order to prioritize the activities you should focus on first.
SiteLiner is definitely a gold mine for SEO.
Analyze the site entered in the bar that you can see in the image above and propose all the errors to be fixed to improve the SEO positioning of your site.
In addition to this, it tells you which contents are duplicated and for each metric, it also tells you how much the analyzed site differs from the median of the sites they have in their database.
In this way, positioning your website will be easier because you can follow all the advice on SEO from Siteliner.
You will also have the certainty not to deviate too much from other sites to avoid being seen badly by Google and other search engines
Provides a complete SEO report. Tell about problems like blocked pages, broken links, etc. Another feature of this tool is that it can compare your site's loading speed and page size compared to other sites in the same database.
I really like it because the overview is clear and concise and you can focus on some priority SEO tips before having to check the details of the report.
Most SEO experts use this keyword research tool because it is so easy to use. The best feature of this tool is the strength of the connection profile. It tells you how many links should be classified for that keyword, which clearly encourages link building.
FIND OUT IF YOUR SITE IS TRULY OPTIMIZED
It is an SEO site control tool as it also shows data such as compatibility with mobile devices, missing alternative text, HTTPS setting, etc.
Data that other site control tools usually don't provide.
It also suggests recommendations based on the Google Webmaster Guidelines on how to solve SEO problems. The best thing about this tool, it's free.
Enter your URL or your client's site and after about a minute you will be presented with a list of possible improvements or where your site is already optimized.
It's another placement verification tool to see where you rank for a specific keyword. It shows you where you are in the SERP together with your other competitors.
For advanced optimization you can definitely use this tool to get LSI keywords that you can embed in your content .
This tool focuses on your link building efforts. It performs backlink analysis and tells you that quality links are gaining competition.
It is an extension of Google Chrome that browses your site and searches for broken links.
It is an online plagiarism checker to detect similar text content and duplicate content.
This tool provides essential SEO statistics for both website URLs and keywords.
It gives you an idea of ​​the search volume of certain keywords involved in advertising and sponsored links. It may also suggest other keywords that can be used in conjunction with the original keyword.CALL US FOR SEO CONSULTING IN LOMBARDY
This tool will provide you with the auto-suggestion terms of Google, Amazon, Bing and YouTube in relation to the main keyword entered.
This tool reports the presence of malware on your site.
It focuses on two parameters: the page loading time using a mobile network and the loss of page visitors due to the reduced loading time. This tool is useful if you want to check the speed status of your site.
It is an online tool that provides reports on the performance, mobile readiness and security of a particular website. The report is generally sent to your email.
Another keyword research tool that can suggest keywords that you can use in AdWords, SEO, PPC and online marketing platforms.
It is another backlink checking tool where broken links can be found. It can also provide information on the number of direct links to that broken link.
It is used to generate unique long tail keywords based on single or multiple keywords. Long-tail keywords target specific demographics relative to mass audiences.
TOO MANY SEO TOOLS? SEND US AN EMAIL
Provides the complete Moz Link Analysis tool. It tells you about search backlinks, broken links, and opportunities for creating links.
Since Google's algorithm doesn't want optimization, the tool is useful if you don't want to be penalized. Emphasize areas that are over-optimized.
Answer search engine questions and track your website and your competitors' rankings.
It is an extension that you can embed in your browser that can easily view the SEO parameters of any web page and this data can also be exported.
Using this tool, you will be able to control the performance and positioning of keywords in the search engines of Google and Yahoo.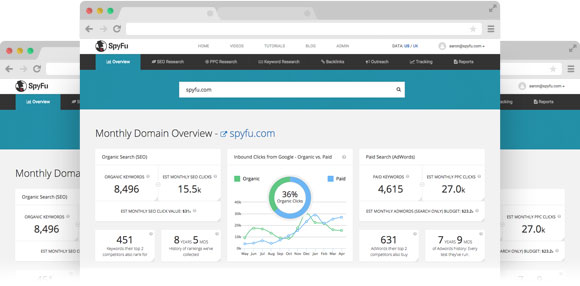 It allows you to discover the marketing strategies of your competitors: the keywords in which they position themselves at the top, the exact content that attract potential customers and the backlinks that make them at the top.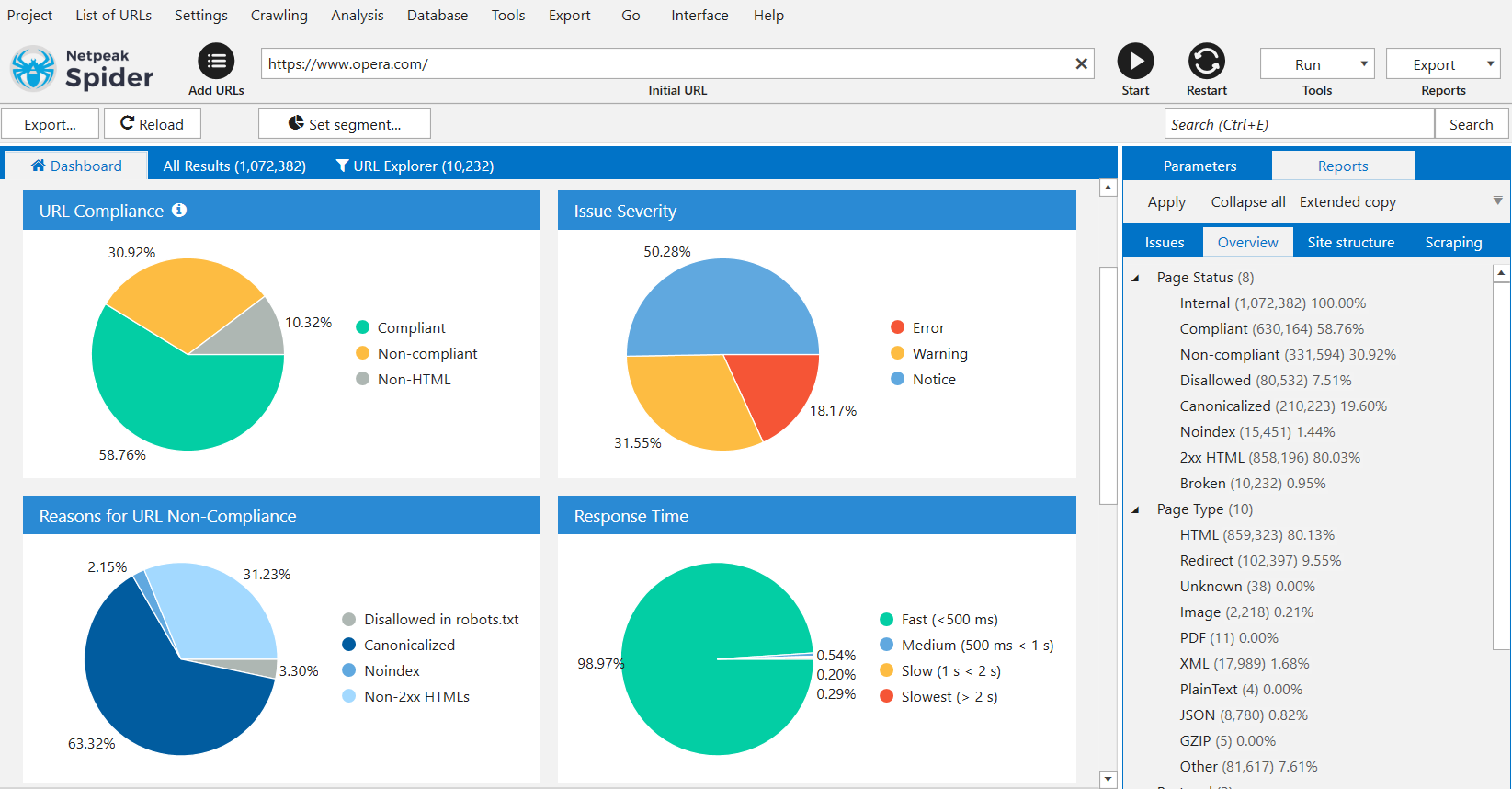 Generate a technical analysis of your site and provide recommendations for solving some technical problems.
If you are working on a large website, this will help you automate, plan and organize SEO campaigns.
Suggests keywords for your content. It also shows you the relationship between competition when you use this keyword, so you can easily decide whether to use this particular keyword or not.IS YOUR TRAFFIC DECREASING? CALL
Provides page authority such as page speed and page rank. It can also provide a comparison of your site's performance with that of your competitors.
As Google's algorithm continues to update, your website should also keep it up to date. You can check if your website complies with these algorithms or you can be penalized for otherwise.
It is used to detect plagiarism by acquiring documents on the Web. It can be used to find out if your work has been stolen or has not received adequate credits.
It allows you to discover links immediately and help you make connections with other bloggers.
Show and analyze all external links related to your site.
A fairly useful tool that allows you to perform keyword searches, backlink analysis, link creation and ranking analysis.
Browse email addresses in a company and can also check if a particular email address is legitimate or not.DON'T WAIT FOR IT TOO LATE!
It provides questions that people usually ask, associated with certain keyword inputs. It will show you possible related questions when looking for a certain topic.
Useful for finding link building opportunities. You can also use it if you are looking for influencers easily without using search queries on Google or other social media sites.
Analyze your site in-depth and report on non-functioning internal and external links, pages that are not included in the index, etc.
Review your site and provide a comprehensive analysis based on the performance of your pages on Google. It also provides tips on how to improve your site's ranking.
This tool extracts title tags, keywords and descriptions from URLs.
With many online SEO tools available, I'm pretty sure there are tools that can meet your SEO needs. Do you have other SEO tools you want to share? Comment below!