Here is a list of 57 Online Businesses with examples that you could replicate and succeed in Kenya!
1. Wedding Planner
Organizing a wedding is an increasingly demanding task, which does not resemble any other event we can celebrate.
A couple's wedding day can easily be the best day of their lives. There are more and more possibilities for that to celebrate this event, and also more illusions and demands.
The wedding planner figure is born precisely from that search for the perfect wedding. What is it's function? Organize absolutely everything related to that day. Choice of place, music, decoration, invitations, everything you can imagine and much more.
The truth is that it is a very profitable business, as it is increasingly requested. Organizing a wedding is a lot of stress, and couples don't want to spend so much time finding the best for their wedding.
What services to offer?
Many times the services of this type of online business are not given individually, but plans are created tailored to each client. This way you get the best custom events.
We present some of the services that are usually in a wedding package:
Graphic design of invitations and gifts.
The creation of the wedding logo.
Search for the most appropriate location.
Types of lights
Floral design.
Menu design
Design, organization, and coordination of the wedding.
Religious ceremony.
Civil ceremony.
Assistance in choosing the clothes of spouses, witnesses or other guests.
Assistance in the choice of accessories.
Search for photographers and animators.
Search for musicians or bands.
Design of wedding cakes, confetti, cakes.
Other needs of the spouses.
Any hotel search for guests.
The services on this list could be endless. However, in the previous selection, we show you some of the most common ones.
How to get customers?
The easiest way to reach your customers is through different professional social networks, such as LinkedIn, where you can publish your services.
Another option may be the organization of the wedding of a friend or close acquaintance, which will allow you to strengthen your knowledge and get word of mouth advertising.
You can also conventional social networks, such as Facebook and Instagram. The latter is especially interesting for its marked visual character, as it will allow you to show the strengths of your work.
It is always a good idea to create advertising campaigns to attract customers. It is necessary to use a not very elaborate message so that everything you want to express is understood, with your clear contact information so that they can easily contact your company.
You can also offer your services with some discounts, you may not get much money at first, but you will not stop enjoying the advantages of advertising.
Planning Pod is a wedding planning automation that helps people planning their wedding online.
2. Travel Consultant
For some decades, travel agencies have become an excellent opportunity to do business. There are many who wish to have an amazing experience in the best tourist places in the world.
For this reason, a travel agency represents an excellent business. However, it is even possible to obtain better results by taking it to the virtual field. The online travel agency was born as a new business modality, taking advantage of the digital era.
What is an Online Travel Agency?
It is a variation of the model is Virtual Company. Digital travel agencies offer exactly the same guarantees as traditional ones. Its mission remains to intermediate between the tourist and various external factors to organize recreational trips.
Thus, tourists get a pleasant experience without worrying about all logistic issues. Tickets, lodging, food, dates, guides, everything that involves organizing a trip to go well is complex.
In short, that is what any traditional travel agency would do. However, the fundamental characteristic of the online agency is that all its activities are carried out at a distance. That is, you do not need to have an office in each city to organize a tour package there.
How does it work an Online Travel Agency?
The distance travel agencies carry out all their work without having their own office anywhere. It is not even necessary that they have a headquarters in the country of origin of the company. In fact, one may think that this type of business does not really exist. However, the truth is that they not only exist but are found everywhere.
An online agency, as the name implies, is available online. Thanks to the benefits offered by global connections, it is possible to coordinate all logistic aspects through telephone calls.
The main expense that traditional travel agencies must face lies in their headquarters. However, thanks to this modality, you can save that huge investment and put those resources at the service of your project. Instead of spending money on acquiring and maintaining infrastructure, use it to access systems that facilitate the development of your work.
The virtual agencies agree all the details with the hotel and transportation services on behalf of the tourist long before they arrive. Thus, it simply concentrates on enjoying, without thinking about how complicated it can be to find a certain hotel in high season. The online travel agency coordinates and makes available all the services the tourist needs.
How to create a Virtual Travel Agency?
As such, an online travel agency has no major complications. In fact, follow the same steps someone should follow to Create a Virtual Company. According to the legislation of each country regarding entrepreneurship, you could start your business in hours or a few days.
As your business will only be available on the internet, instead of having a physical office, advertising is important. Virtual agencies, regardless of their type, require wide dissemination. Make sure you have SEO and SEM web positioning specialists to make your online agency visible.
Thus, you will begin to attract customers quickly to generate direct income.
Virtual Employees of Travel Agencies
Unlike other online businesses, virtual agencies don't really have such a variety of staff. That is, there is no need to complicate life by creating a complex organizational chart full of positions with different functions.
For an online agency, the really important thing is to have a large and highly qualified team of Virtual Travel Advisors. They are the ones that move the whole company, since they capture the client, organize the trip and manage all the procedures. They definitely guarantee a pleasant customer experience. For this reason, it is necessary for you to ensure that your virtual staff really has the necessary skills to generate successful sales.
3. Baker
If everyone loves your baked goodies, then starting a bakery business may be just what you're looking to get out of your busy career, do what you love, and make money at the same time.
You can sell your products at the local fair, mail orders, or both. If your business remains small, you do not need to add new equipment, but you can use the appliances you already have in your kitchen.
Items you will need
Fully equipped kitchen
Bakery supplies (containers, spoons, spatulas)
Home appliances (oven, stove, refrigerator)
Contact your county's bromatology inspector.
Even home businesses must have a permit to operate a food handling business. The inspector will come to your home and inspect the kitchen to make sure it is clean and sanitary, and that your food preparation and storage methods follow the rules, to prevent people who eat the products from getting sick.
Identify the baked goods you are going to sell. Create a list that includes each item to be sold, which will be a description that you can use in your advertising materials and prices.
Buy bakery containers.
Contact your local container store or one online. Choose recipients that have the printed name of your business, your website, and your phone number. If you have to mail the products, you can also buy shipping boxes that come pre-printed with your business information.
Build a website. Buy a domain and create a site that describes the types of products you offer and how customers can order. You can choose to create an online store so that customers can order online or simply call the business to place their orders.
Contact the coordinators of the fairs and other local sales opportunities.
Find out how much it costs to rent a space to sell your products. Set up a table or stand in an appropriate location, and offer free samples, business cards and fill your area with a variety of products for customers to buy. You can also have sheets ready for customers to make special requests.
Contact restaurants, local bakeries, and cafes.
Call or visit some of the local food places that might be interested in buying your products or filling shelves with them. Talk to owners or managers with decision-making power to buy the products for resale or to allow you to sell them on consignment.
Party/corporate events planner
Foreign language teacher
Translator
Open T-Shirt online shop
Setting up an online clothing store is one of the most lucrative online businesses in Kenya.
The boom in custom shirts seems to be behind us a few years ago. However, it is still a profitable business despite the enormous competition that exists. There are many new entrepreneurs who even venture from home to design their own shirts to launch them on the market.
Today there are a lot of brands selling and designing custom shirts. At the same time, more and more individuals and small businesses have joined this business of designing T-shirts either through the internet or through physical stores.
Creativity and initial investment
Faced with this new avalanche in the sector, there is a fundamental aspect to channel the business: creativity. The most creative and original ideas will be those that prevail over the rest of the competitors. This is not an easy task since we must know how to capture the clients' wishes.
Undoubtedly, in addition to the creativity to promote such a business, cheap T-shirts are needed. In general, these are usually made of cotton, although some also prefer to work with other materials. Ideally, these T-shirts are useful, quality and adapted to the needs of each one.
It is important to decide the destination of our initial investment
Initially, the initial investment to start a business like this does not have to be too high. You can start with relatively low expenses, progressively increasing our investment. In a market as saturated as this, new projects and ideas will be required to get ahead.
To this we must add the investment in advertising, SEO, SEM and website improvement that will be needed to give visibility to the custom t-shirt design website . Only in this way will we be able to place ourselves at the top of the internet search engines so that customers can visit us.
The investment will depend largely on the quality, style and needs of potential clients. A t-shirt may have one price or another depending on quality, design or brand. From here, we will have to assess the product we are offering to adjust it to the prices set by the competition and the sector.
The business plan
The business plan is an indispensable tool to start any business activity. In this case, it would be necessary to value the capital to invest, the premises that will be needed or if we are going to have an online market, the type of business that we want to set up and another series of factors of interest. This is where we must calculate the costs in raw material, machinery and other administrative expenses that we will have to face.
This business plan should contain the following points:
Description of the product or service.
What printing techniques are going to be used: screen printing, thermal printing, vinyl, sublimation …
Study of the market, potential customers and the competition.
Sales plan.
Innovation and competition
The truth is that the world of screen printing still maintains an important gap within the universe of graphic design . Not surprisingly, it is a constantly growing printing system thanks to the continuous appearance of new materials. In addition, the fact that screen printing is a technique applicable to many types of surfaces has caused it to continue to be in high demand on the market.
That is why the companies that operate in this sector use more environmentally friendly and cheaper materials. Innovations are constant and we must adapt the equipment to meet the growing market demand. Competitiveness in the custom t-shirt sector is highly marked by technological innovation.
Online researcher
Content curation
Become a private chef
Dropshipping
Want to know how to start a Drop Shipping business in Kenya, check out these essential steps involved in creating an online drop shipping business. Click Here
Fresh produce delivery
Social media manager
Kickstarter/Indiegogo advisor
Remote sales team
Remote Customer Service Agent
Virtual Assistant
SEO expert
Selling online courses
CV writing
Speechwriting
Public speaking coach
Self-published author
Ghostwriter
Proof Reader
Dating coach
Selling professional photos
The dream of every person, and surely yours too, must be to be able to live on those things that you enjoy doing the most, live on those things that you would undoubtedly do for free and, if you are reading this, it is very likely that photography is one of those things for you
It is also very likely that, within your computer you have a large number of excellent quality photos that have never seen the light, beyond any social network, and that could be generating income, if you took the time to assemble your online catalog .
What am I exaggerated? It is not necessary to be an internationally renowned photographer for other people, companies or agencies to be interested in your photographs and want to pay you for them. Nor is it necessary that you have an immense catalog full of photos and much less, too much time available to be able to devote to this new venture.
All you need is 10 minutes of your time to understand how to do it quickly and easily. As? Reading the article that I have prepared for you.
Surely you are already a professional photographer, you just need to realize it!
How do you sell photos online?
The sale of photographs through the internet is actually a fairly simple process: it does not require technical knowledge in the area of ​​computer science to assemble your online catalog and start selling your photographs, but to have a profitable portfolio, it can become much harder than you imagine. But do not worry, since, throughout the article, you will see the keys so you can make it as profitable as possible.
Basically, the sale of photographs online that I will refer to throughout the entire article is the so-called "microstock" or through image banks. Why will we focus on this online mode of sale? Because once you put together your catalog, it will only be necessary to wait for the hundreds of people, companies, and agencies that visit these catalogs daily, to be interested in your photographs and want to buy them.
A few years ago, when a company or agency needed a certain photograph to place in a campaign or presentation, they had to hire a photographer to produce the same or pay money to specialized companies to search their catalogs for a photograph that complies with your requirements.
Today, thanks to a large number of microstock agencies that have emerged in recent years, it is possible for a photographer like you to sell one of his photographs to a large company for their brochures, their website or why not, their advertising campaigns.
As? You register, arms your catalog and these agencies, which act as intermediaries, sell them directly to those interested in acquiring them. It's that simple.
Just don't expect to become a millionaire overnight, nothing like that. The business is not to sell few photographs at a very high price but rather the opposite: to sell many of your photographs at a very low price (and in many of the agencies) and thus achieve, make a difference.
"It is easier to sell 500 photos at one euro each, than a photo at 500 euros"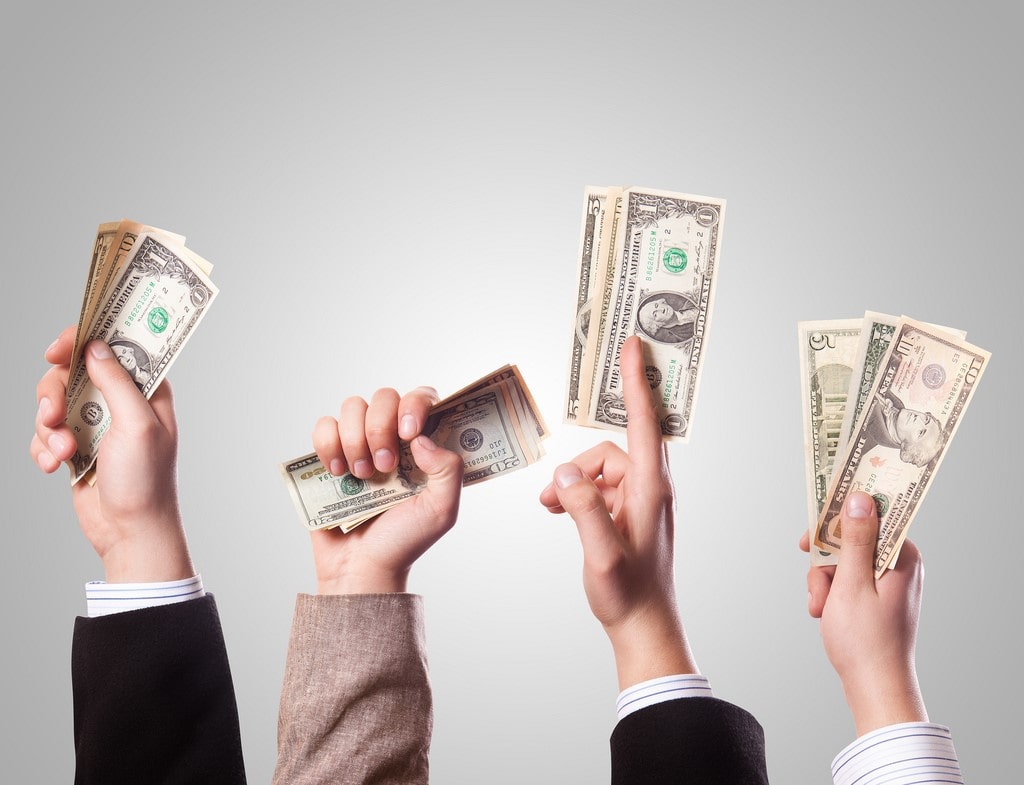 Where do I put them up for sale?
As I mentioned earlier, new sites appear every day offering as intermediaries to sell your photographs on the internet. This does not mean that you should upload your catalog on how much page it appears since that would require you a lot of time, but it would be good if you select 4 or 5 agencies with which you can work comfortably, at least initially.
Below I have prepared a small detail of the main characteristics of each of the most successful microstock agencies on the internet:
iStockphoto: it is one of the most renowned pages across the internet in terms of online photo sales, so you will surely want your photos to be offered there. For each photo you manage to sell, you will get 20% of it and can increase up to 40% if you are exclusive to the site (you only sell your photographs through Istockphoto). In order to start selling through them, you will need to pass a test that consists of sending 3 photographs to evaluate your work and have photographs in a resolution greater than 2 megapixels.
Stockxpert: despite being quite demanding when it comes to accepting photographs to sell, it can be a great opportunity for you to offer your work on this platform since they pay very well: 50% of the sale will be yours (the minimum value for any picture is 1 dollar). Another great advantage is that they accept photographs in almost any resolution (800 pixels), so it will not matter if the camera with which you have taken them is somewhat outdated, your photos will be ready to be sold.
Fotolia: It is one of the microstock agencies that has grown the most in recent times. It does not have as much traffic as other agencies with more years on the web, but it can be a great place for you to start putting together your first online sales catalog, thanks to its little demanding policies when accepting photographs and simplicity and Quickness of its interface. For each photograph sold you will receive 33 to 64% of sales, depending on whether you are an exclusive photographer or if you are also public in other agencies. The novelty of this site is the ranking: as a photographer, you have a ranking that will increase as your photos are successful and as your ranking increases, your percentage in profit will also increase (between 50 and 80%). The only requirement is that your photographs exceed 3.7 megapixels of resolution.
Shutterstock: it is one of the best options to sell photographs online, despite not having as many visits as the "leaders". The novelty of this site? Customers pay a monthly subscription that allows them to download a certain amount of images and for each time they download a photo of you, they will pay you a fixed amount between 25 and 30 cents for each of them. With more than 8 million photographs, this page has become one of the referents of the sector, yes, the process of acceptance of new photographers can be a bit pretentious: you must send 10 photographs and to be accepted, 7 must be approved.
Dreamstime: this agency is one of the ones that will give you the greatest benefits when it comes to selling your photographs: it pays excellent commissions (50%) for each photograph sold and that percentage will increase as the photographs are downloaded paying you extra bonuses for popularity. It is very simple to manage, without great requirements to work with them, yes, the photographs you publish must have a resolution greater than 3 megapixels, although this will not be a problem for you today.
BigStockPhoto: It is a small fast-growing agency in recent times that will allow you, thanks to its simple process to create online catalogs, to sell your photographs in a few minutes. For each photograph you manage to sell, you will be paid between 0.5 to 1 dollar for each download. Of course, you will be obliged to keep your photographs in publication for at least 3 months
CanStockPhoto: Like Bigstockphoto, this agency is relatively new, despite this, its popularity has been increasing, so much so that it is about to reach the 120 thousand photographers who work with them worldwide. It is one of the agencies with the highest commissions paid to employees: 50% of the sale will go to your pockets.
In addition to the agencies just mentioned, there are many other options to which you can apply so that your photographs can reach your customers through more sales channels. Agencies such as 123RPF, ShutterPoint, Crestock, US Photo Stock, Album, Our Stock Works, Stock Photo Media, Gimmestock or Age Fotostock can also generate extra income.
Before deciding to apply to any of them, take your time to get a finished idea of ​​how each site works, what requirements you have, how much you pay for your photos, etc. In this way, you will have enough information to subscribe only in those places that generate more confidence, that give a more professional framework to your work and that can bring you the greatest benefits without taking up a lot of your free time.
Can you really make money online selling photographs?
While it is true that you are unlikely to become a millionaire selling photographs through this medium, although you never know, the probability of generating a few extra euros every month is much higher. Not for nothing this type of sale of photographs has been so successful in recent years: the benefits are true.
In any case, the benefits that you can obtain by selling your work online are not just monetary: as your photos are successful, your reputation as a photographer will also do it. This can be the gateway to the world of professionalism, through the small door. Photo by photo, sale for sale, every day more and more people will appreciate your work and why not, buy it.
The key to success: your ability to capture what kind of photographs are the most demanded and publish them so that they sell themselves! How to achieve it? Keep reading and you'll understand.
What kind of Photographs are sold most?
As I just told you, magic doesn't happen alone. It is not enough to upload a hundred photographs to the internet and sit back and wait for the euros to flow into your pockets. Getting your portfolio to become profitable is a bit more complicated.
A good photograph is not enough for someone to buy it, it must be original and functional to what people, companies, and agencies demand and this is: "neutral" photographs. What do I want to tell you about this? Photographs that do not have a very loaded message printed, lighter than dark colors, etc.
Here you have a small list of topics that will serve as a guide when you put together your catalog:
People: photographs of people in action or working, performing a trade or in groups and families can generate good income.
Babies: pictures of babies are not only cute, but they are also very profitable. Ensure that your catalog does not lack some good shots of these special little ones.
Music: it will be impossible for you to capture music out there in a photograph, but if you put your imagination to work, you will be able to capture a lot of situations where music manifests itself: headphones, dances, concerts, etc.
Tattoos: more and more people are encouraged to get tattooed and more and more, they are the agencies that demand this type of photographs. Do not miss the opportunity.
Flowers: one of the most searched words in Microstock agencies is "flower." Try to make your flower photographs attract attention and not be some more among the bunch if you want to differentiate yourself.
Backgrounds and Textures: these types of photographs are very popular as they can be used as backgrounds for campaigns, presentations, advertisements, etc.
Professionals: all types of business, industry, health, medicine, and technology photographs are very required, whether in general or more specific.
Sustainability: all kinds of nature photographs that allude to sustainability, recycling and that revolve around the concept of "green life" and sustainable development have had spectacular success in recent years.
Events: photographs of places, parties and Christmas celebrations, Hallowen, Easter, etc., can also generate a good sales flow.
Food: whether processed foods or raw materials, there is a great demand for all those photographs that portray food and meals.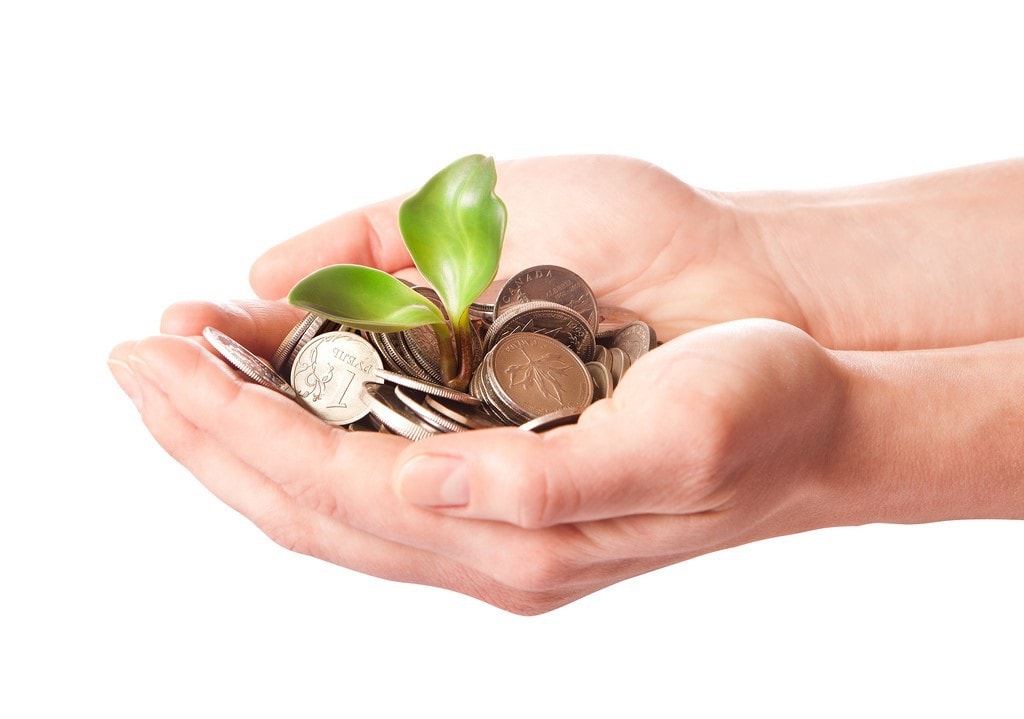 Surely you will be wondering: How does this guy know what people demand? And the answer is "research." One of the keys to being successful in selling photographs through microstock agencies is to find out, inquire and find out what types of photographs are the most sold.
The other key is to consult the list of words most searched by customers in sales agencies. These are:
Flowers
Christmas (Christmass)
Backgrounds
Medicine (Medical)
Family
Vectors (Vector)
Tattoos (Tattoo)
Music
Women
Babies
What images should you avoid to sell?
All those images that do not meet the minimum requirements to publish them: size, resolution, etc.
All those who do not have the explicit permits in contracts of the models and people who can leave them.
The photographs where logos and trademarks appear, beyond complying with all publication requirements.
The photographs that are too artistic and therefore break the principle of neutrality that is sought in this type of agency.
Those photographs that are completely useless for commercial purposes. Personal photos save them for scrapbooks.
All those photographs with confusing messages and that cannot be used for commercial purposes.
What do I need to start?
What you need to start selling your photographs on the internet are desire and time. You win because without them any attempt will be frustrated before starting and time because, even though it will not require you much time to start this venture, you will need time at last.
Once you've done enough and enough time, the second thing you should do is register with those agencies that you consider most appropriate for you. Doing so will not require more steps than any registration for any page you can find online, but have a scan of your identity document handy as some pages request it.
I also recommend that you register with PayPal , so that you will save time and have a safe and fast place so that they can transfer the money for the sale of your photographs.
Once you are registered, it will only be necessary that, from all the photographs you have on your computer, you select the best and most commercial (in jpg format) so that you can send them for review or, so that you begin to love your online catalog. Remember that not all resolutions are accepted, although with any camera that takes pictures above 4 megapixels you will have no problem.
Once registered and applied as a photographer, most agencies will give you some advice and will enable you to upload your photographs. At this point, it will only take you to wait for the money to start arriving.
Remember that it is a slow process, and what costs the most is to achieve the first sales, but once made, everything will be easier. Be patient!
Tips to keep in mind when selling photos online
Get organized: while selling online will not require your time, if you will prepare the catalog, retouching the photos and everything you need to be ready to sell.
Be Original: As you realize, you will not be the only one who wants to sell your photos through microstock agencies. If you make your work original, your photographs will stand out more than the others, which will end up increasing your income. You should take your creativity to the limit and keep your eyes wide open to avoid doing what everyone does "the common".
Fulfill your obligations: although photographs with people sell better, you must be very careful to have all the image permissions of them. Failure to comply with legal requirements will not only prevent you from posting to an agency, but it can also get you into trouble. Anyway, you can ask your friends to model for you and have them sign a small contract for the transfer of image rights.
Maximize the quality: having a good camera is not an exclusive requirement since the vast majority of pages are not very demanding in terms of the resolution of the photographs, but keep in mind that the quality of this, is not given by megapixels of your sensor but for the sharpness of these.
Go ahead and edit: although I am not a great lover of photo editing, it may be that in order to correct those mistakes that can cause your photos to be devalued, you may need to edit them. This will not only take time but also knowledge of how to do it. You do not need to be an expert but knowing how to do it correctly may give you a bonus over your competitors. If you have an excellent shot but a logo has got in your way, feel free to remove it using any editing software.
It exposes correctly: the quality of the photographs is not only given by their composition or the sharpness of their protagonists. The most successful photos are those where visual quality is a whole. This is where making a correct measurement and exposure of them will be key. How to do it? The better the exposure, the less edition!
Use keywords: the search engines within the pages of each of the microstock agencies use search engines that locate each of the photographs based on keywords or "tags" that you must choose carefully. The success of your sales will depend on it. It is essential that you assign keywords that best represent the photographs. Pay attention to the most searched words that I mentioned earlier. It can be a good start.
Publish your best photos: try to be objective and only public those photographs that are really remarkable. I know it is very difficult to do so, so you can ask a friend, acquaintance or family member to tell you which caused the greatest impact.
Don't get frustrated: many of the stock agencies reserve the right to "admit" photographs and photographers. Do not take it personally if any of them reject you, take it as an excellent opportunity to better understand what they are looking for and how you can satisfy them. After all, the important thing is to learn, and if you can then earn some extra money, the better.
Never stop learning: photography is an area in which change is constant: trends, fashions, appearances, etc. change. That the technique did not change (in principle) does not mean that you should not be in a constant learning process. Take advantage of the internet to find inspiration and stay at the tip of the wind.
Study the market: when choosing an agency to publish your photographs, try to observe what type of photographs are the most sold and most successful and popular. Try to impregnate yourself with its essence so that you can also transmit it in your photographs. Eye, I do not tell you to copy them, I say you try to catch that makes them so special.
Do not publish only in one agency: although many will try to tempt you to increase profit margins or commissions if you only work with them, there are hundreds of pages where you can publish your work. If you do, you will reach a higher number of consumers. If you do a search online, you will find some programs that can make your job easier: you prepare the catalog on it and it is responsible for publishing it in all the agencies that you indicate.
Bug testing
Accountant
Investment advisor
Mystery objects shop
Interior Design Consultants
Relationship coach
Nutritionist
Women's Health seeks to empower readers with tips and insights from the latest health and wellness research and leading experts in the field—but presented in a fun, engaging way that helps readers lead happier, healthier lives.
Yoga instructor
Makeup artist
Music teacher
Personal trainer
Business consultant
Video producer
Natural & organic beauty shop
Business consultant
Women sportswear
3D-printed products
Ethical fashion brand
Virtual Assistant
Affiliate Marketing
Blogging
Blogs have given thousands of people and families opportunities that they had never dreamed were possible.
Free from the routine of 9 to 5, the ability to bring something meaningful to the world, including early retirement.
In addition to money, blogs come with some other really great benefits. See How to start a blog and make money.
Graphic Designer
Influencer
Sell Domains
Tutor
YouTube Celebrity
Develop Apps