Best Directories in Kenya Sites List 2021 with High DA
Here is the list of some of 24 Free and 9 Paid Business Listing Sites list Kenya 2021 that you might want to consider.
In the early stages, SEO was much more generic because searches too were generic. As the search pattern evolved with time, it started becoming more specific and geo-centric as searchers started using search engines to gather information about sources of supply located close-by so that they could visit the stores to buy whatever they need. Hence the need of having the best directories in Kenya.
Google My Business has been spotted testing a new feature that lets businesses add collections of products to their listings, rather than services.
This feature was spotted by local SEO specialist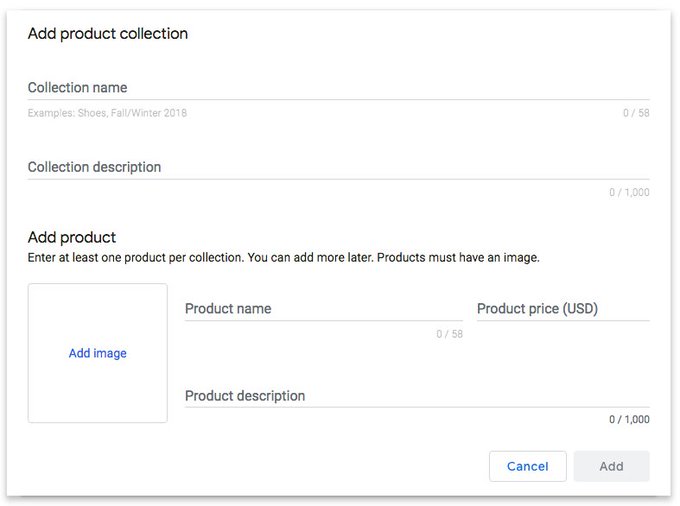 Been playing with new GMB beta feature, Products (Beta) Looks to be replacement for Services menu located in Info tab. Set up collections with products in each collection. I am putting service items in as well.
The feature appears where businesses would ordinarily be able to add services to their listing.
For each product, businesses can display the name of the product, a 1,000 character description, the price, and a photo.
The option to add services has been replaced with products for his car dealership business. That makes sense since a dealership primarily sells products.
An option exists  to add services for business listings in other categories. So this may be rolling out on a case-by-case basis, depending on whether the business belongs to a category that specializes in either products or services.
Of course, if the business offers both products and services, there's nothing to stop them from including a combination of both in their GMB listings. So it's still in its infancy, but the feature appears to be slowly making its way out to people.
In other words, location-based searches started gaining prominence, and Google responded to the customer needs by introducing local SEO that revolves around NAP, name, address, and phone number. It enabled searchers to get answers to geo-qualified searches commonly called near-by searches.
This free business listing sites in Kenya is a strategy to dominating local SEO. Therefore, local SEO is just a variation of SEO that focuses on local parameters that can drive foot traffic to the stores. Small businesses can gain a lot from local SEO because even with its limited capabilities small companies can outrank larger competitors.
If your business caters to consumers in a specific area and you welcome customers at your store to buy the products besides making it available to them online, then local SEO should be a priority for meeting the marketing needs.
Since small business owners have too many things on their plates from handling employees to attending phone calls and negotiating deals, they are often unable to focus on marketing techniques that can boost business. That is where local SEO comes into play. Local SEO can transform small businesses by generating leads and conversions that result in sales.
In this article, we will help you to understand why local SEO in Nairobi is so essential for small businesses today and how it stands to gain by implementing it.
Who benefits from local SEO?
Small businesses usually carry out the business from brick and mortar stores and would like to drive more people by using some online tools that help people to find the business location easily besides introducing the business to them. Local SEO perfectly suits the needs because when people search for the availability of some products from local sources, they will quickly come to know about your business.
When people search for some products or services by using some geo-indicators like locality, address, etc. or type 'near me,' then your business will appear in the search results if you are using local SEO together with many others.  Since the search result has all details like name, address, phone number and even directions and map of the listed businesses, it becomes easy for searchers to reach your store. Be sure to check out above the free business listing sites in Kenya.
Huge business potential
Local searches have grown tremendously due to the widespread use of smartphones with 95% using it for local searches according to a study revealed by Forbes. The business prospects are very high because 61% of searchers made an inquiry by calling businesses and 59% visited the stores.
Since the majority of leads generated from local searches and most of these are qualified leads with a very high rate of conversion and the numbers will keep growing, implementing local SEO seems almost mandatory today.
Google's local 3 pack – the most preferred listing
Google's local 3 pack, the most coveted search is listing is topmost in the minds of small business owners for getting the maximum mileage in local SEO.
If you remember the layout of Google SERP for local SEO a few years ago, you will recall that it focused on displaying seven most popular businesses relevant to the search query and presented it in the form of a snippet.
Typically named Google 7-pack, contains the name, address, phone number and direction links for every business included in the result.
All this started changing with the advent of smartphones that began to change the nature of search queries that became much more localized and specific. For better user experience, Google moved over from 7-pack to 3-pack in the search results that you see today.
There is intense competition among businesses to find a place among the chosen 3 in search results because according to a study referred by Moz, 44% local searchers clicked on a Google 3-pack and only 8% showed interest in 'more local results.' That makes it clear that people looking for products and services in local searches concentrate on Google 3-pack instead of looking elsewhere.
Therefore, find a place in Google 3-pack will increase the traffic that can bring in more revenue for which you must have local SEO in place.
NAP is all important for local SEO in Kenya
It is not just enough to implement local SEO, but you have to take measures in improving its performance for getting the best results. You have to stick to the best practices in local SEO which is the only way of boosting SEO performance that provides improved results.
Since it is apparent that local SEO thrives on location-based searches, you have to ensure that the location details like name, address and phone number (NAP) which are fundamentally important for helping people reach your store appear correctly at all places.
Make sure that these data are updated and consistent in all Kenyan Business Listings like Google My Business, etc. Consistency is critical because it helps to build trust for the business by avoiding any confusion. If the information varies then people would feel that the company is less reliable and stay away from it.
Citations are also important
Best directory citations help to improve your local SEO. It consists of a third party mentioning your website in their content just for reference. The reference can include
the name,
address
and phone number of your business as well as location and that others are referring to your business is a sign of its reliability.
However, there is no necessity for the third party linking back to your website because the mention is good enough to make people understand the worth of your business. A remark about your business in a blog is good enough to add value to its credentials.
The most important benefit of local SEO is that it helps businesses that even do not have a website because all the information that customers need are available from the search results.